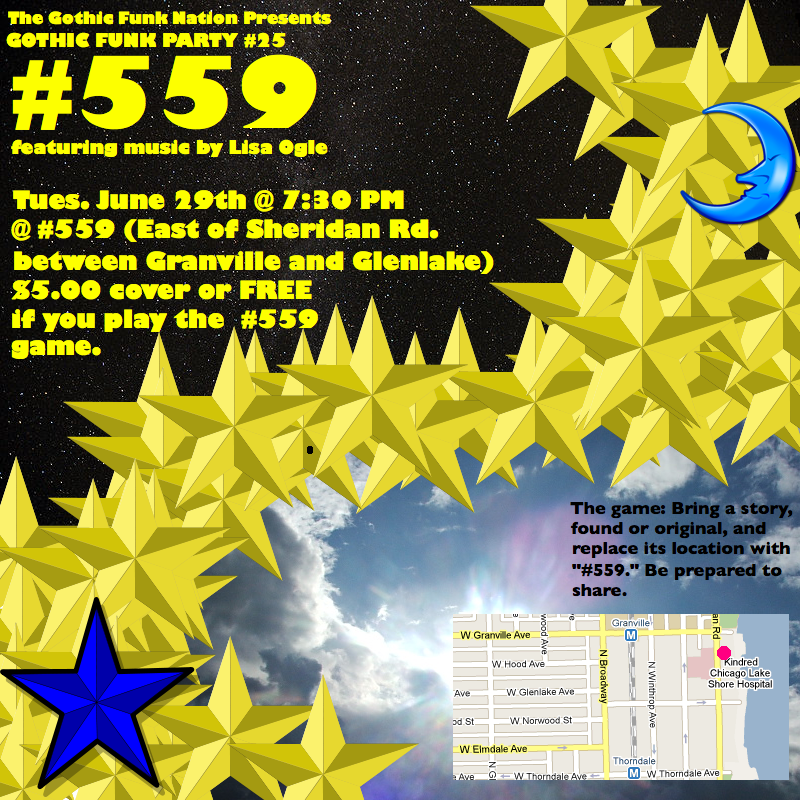 The Gothic Funk Nation Presents
GOTHIC FUNK PARTY #25
#559
featuring music by Lisa Ogle
Tues. June 29th @ 7:30 PM
@ #559 (East of Sheridan Rd. between Granville and Glenlake)
$5.00 cover or FREE if you play the #559 game.
The game: Bring a story, found or original, and replace its location with "#559." Be prepared to share.
Tags: #559, chicago, gothic funk party, lisa ogle